Sale!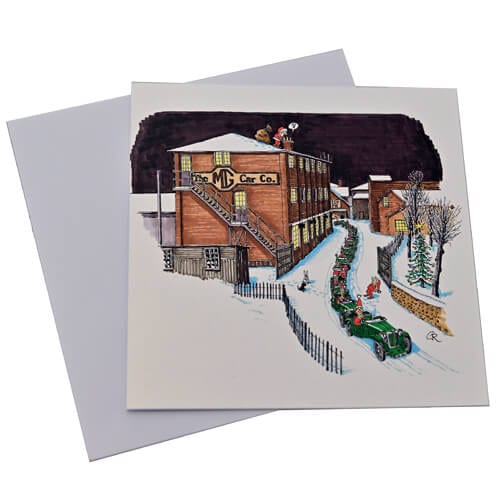 MG Factory Christmas Card
The MGCC 2019 folded Christmas card is designed by our Swedish Car Club member Gustaf Ruberg, which features the Admin & Sales building of the MG Car Company in Abingdon.
Father Christmas in on top of the roof looking down at the MG's leaving the factory down Cemetery Road
Product Description
Inside; Merry Christmas and a Happy New Year!
Include envelop