Sale!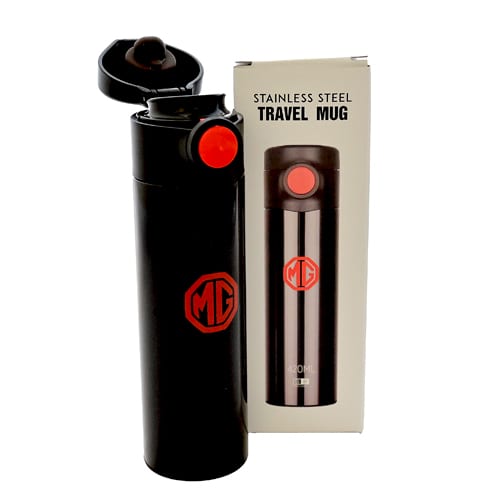 MG Stainless Steel Travel mug
Made from stainless steel for maximum heat retention, the outside is decorated with a stylish black with the MG in red. A non-slip rubber base keeps your travel mug secure when driving.
The lid features a hand carry handle and opens via a push button with a locking dial to prevent leaks. The rubber seal inside the lid further prevents leaks and the strainer inside filters any annoying leaves or grounds.
Smart and practical the MG Leak Lock Travel Mug is the perfect morning accessory.
Appox measurements: 22cm x 6cm