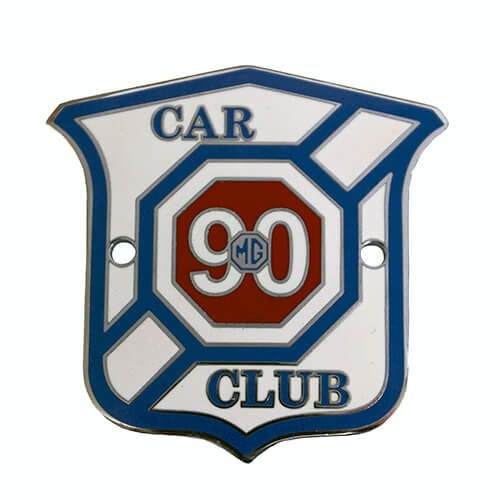 MG90 Grille Badge
Limited edition grille badge produced to mark the 90th anniversary of the MG marque. Last few remaining.
Product Description
Enamel/metal car grille badge
Supplied with fixings
You may also like
Large MG Car Club Grille badge

Show your allegiance to the Club with this large MG Car Club Grille. Comes complete with fixings to attach to the grille for MGs such as Triples Ms and T Types or for attachment to the likes of MGA, MGB and MG Midget grille. 4″x 4″ – 10cm x 10cm

Small MG Car Club Grille Badge

Small MG Car Club grille badge, ideal for use on the more modern cars, such as MGF, TF, Zeds and current MG3, 6 and GS.

Supplied complete with screws and fixings.

635 Register Grille Badge

Show your pride in your MG3 or MG6 and the newest MG Car Club Register with this 635 Register grille badge.