Sorry, this product cannot be purchased.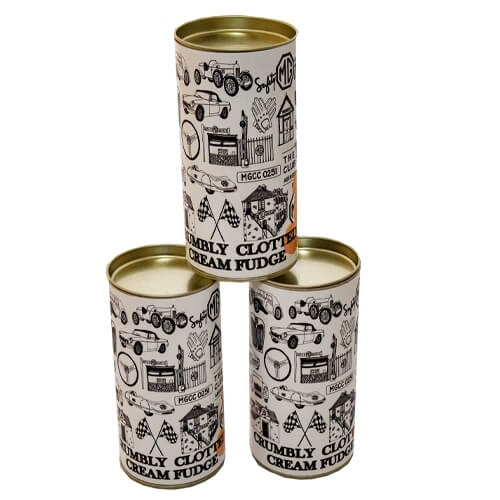 MGCC Crumbly Clotted Cream Fudge
It's no wonder MG Car Club Fudge is such a popular gift! It's made with real clotted cream, so it's not only unbelievably soft and smooth, it's got a rich, sweet flavour that's hard to beat.
Packed in a drum, this 100 gram broken fudge would make a great gift.
Allergy advice; contains gluten, milk, traces of nuts