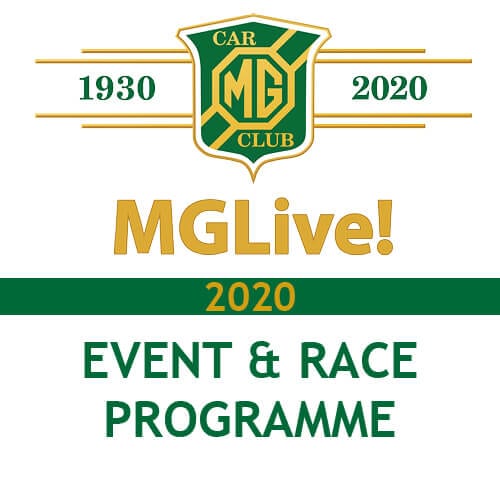 2020 MGLIVE! – EVENT & RACE PROGRAMME
The best way to find out what's happening at MGLive! 2020.
We'll send you a voucher which you can exchange for your event and race programme at MGLive!
The programme will feature listings of all events over the weekend, location maps and historical information about MG. The race programme features the racing timetable, grid sheets and information on the championships and series racing with us over the weekend.
Save £1 by reserving your copy now and pick it up on the day.