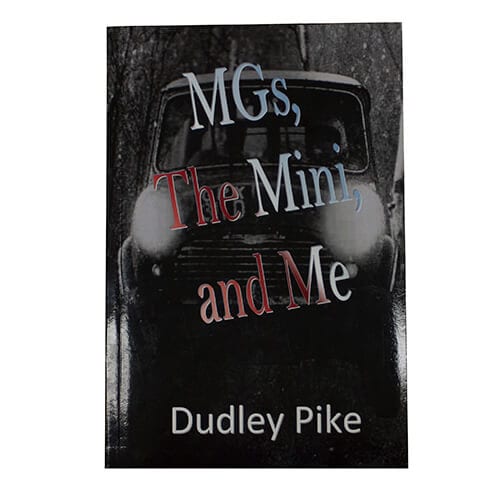 MGs, the Mini, and Me
Dudley Pike grew up with MGs: he, his father and two brothers all worked in the MG factory. This is the story of Dudley's 45 years in the motor industry, from his apprenticeship at the MG works in Abingdon, progressing to the preparation of rally cars, moving on to the retail trade, and finally returning to the manufacturers.
Dudley enjoyed his life in the industry, and here he shares some of his experiences during his apprenticeship and within the Competitions Department of BMC/BL, giving the reader inside experience of what it was like preparing the cars for a very successful rally team.
Adapting to work in the retail trade, after the closure of the Competitions Department, Dudley maintains he was always in the right place at the right time, with one notable exception when he spent the night in jail.
Product Description
Paperback: 334 pages
Publisher: CreateSpace Independent Publishing Platform; 1 edition (28 Mar. 2015