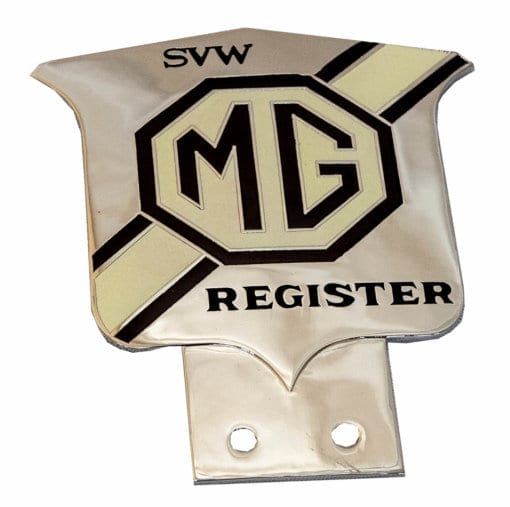 SVW Register Car Badge
All SVW cars need a good badge to fit onto the original badge bar.
The SVW Register badge is in a new shape, with holes in the base to fit a standard badge bar clip, which is widely available.The badge is styled as a normal MG Car Club badge, but with "SVW Register" across it. It is in chrome on metal, with brown, cream and black enamel.
Available for MG Car Club members only-please supply your membership number with your order.