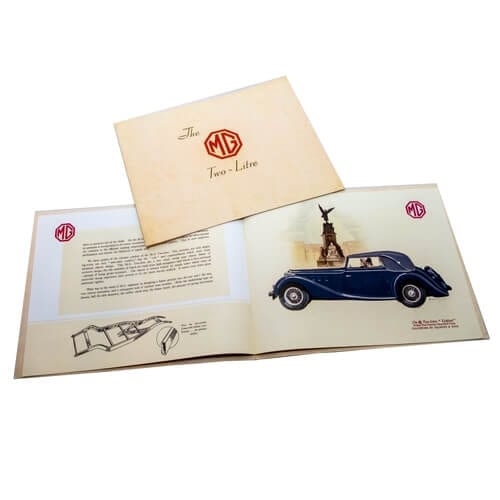 SVW Reproduction SA Sales Brochure
In response to demand we have produced another run of these very high quality reproductions of original sales brochures, the WA, the SA and the VA. The brochures feature illustrations by Connolly. The brochure for the SA is an improved version of the only brochure ever produced for that model. As before all copiously illustrated, with detailed descriptions of the models.
If you haven't got, can't get, or can't afford the original versions, which are getting increasingly hard to find, these are almost as good and the centre clips aren't rusty! They are the same size, use the same colours, and are printed on identical paper or card as the originals. So even if you purchased the last series, you might want to buy this edition to add to your collection.