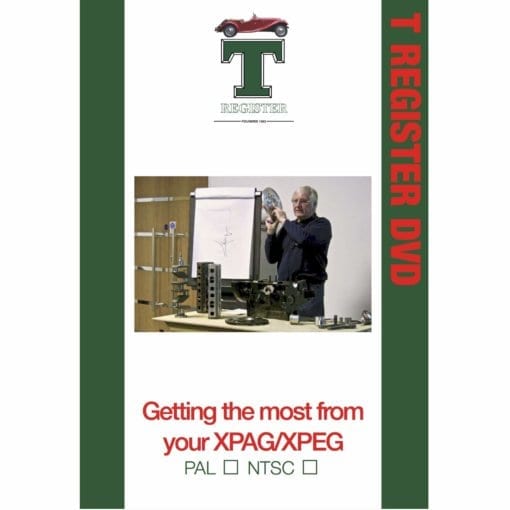 T Register DVD Getting the most from your XPAG/XPEG (PAL)
This DVD covers George Edney's talk at Rebuild 2013 on how you can improve the performance of your XPAG/XPEG engine without needing complicated engineering or expensive parts.
Please note, this DVD is in PAL format and is compatible with DVD players in the UK/Europe and the rest of the world. For North America and Japan buy the NSTC version (advertised separately).
Product Description
T Register DVD Getting the most from your XPAG/XPEG (PAL)