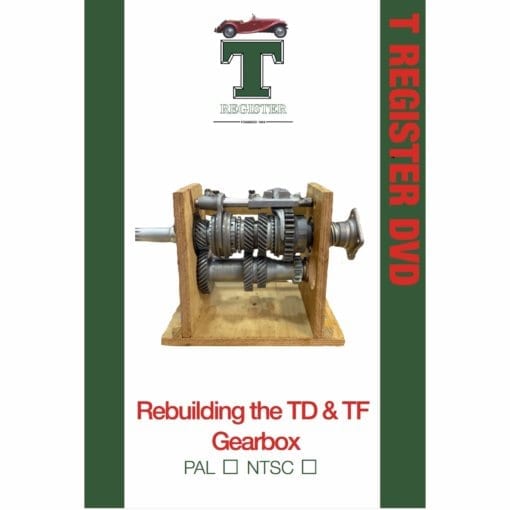 T Register DVD Rebuilding the TD & TF Gearbox (PAL)
A two hour DVD featuring TD/TF Technical Specialist, Barrie Jones stripping and rebuilding the TD/TF Gearbox.
Please note, this DVD is in PAL format and is compatible with DVD players in the UK/Europe and the rest of the world. For North America and Japan buy the NSTC version (advertised separately).
Product Description
T Register DVD Rebuilding the TD & TF Gearbox (PAL)