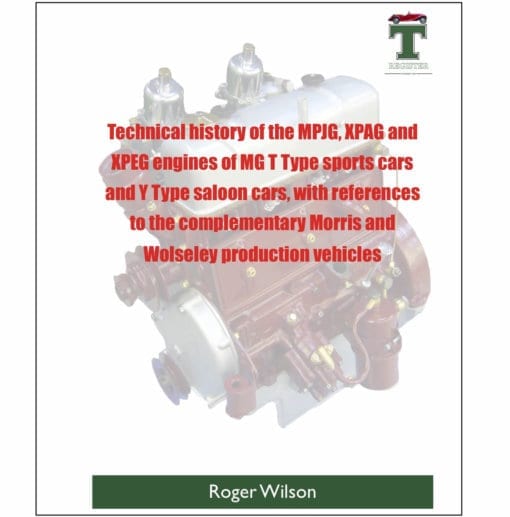 T Register new History of T Type engines book
T Register History of T Type Engines
This is a revised edition of Roger Wilson's original booklet published by the MG Car Club T Register in 2012.
It contains new information on the casting marks found on MG engine blocks, and the detailed information in the text has been thoroughly revised using painstaking research into contemporary documentation and other resources.
The book contains all that is currently known about changes during engine production and at what engine number and date of introduction, as well as technical information on the original camshafts and distributors.