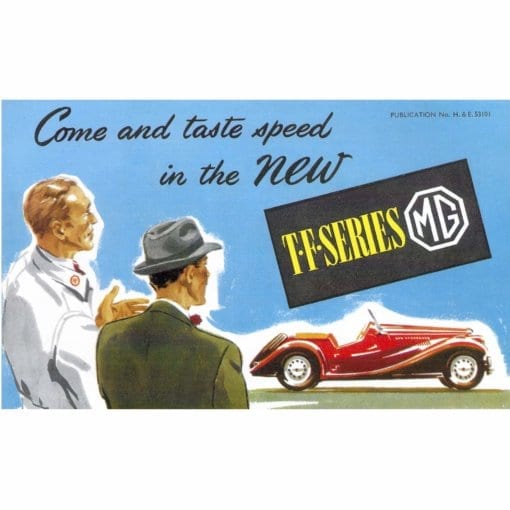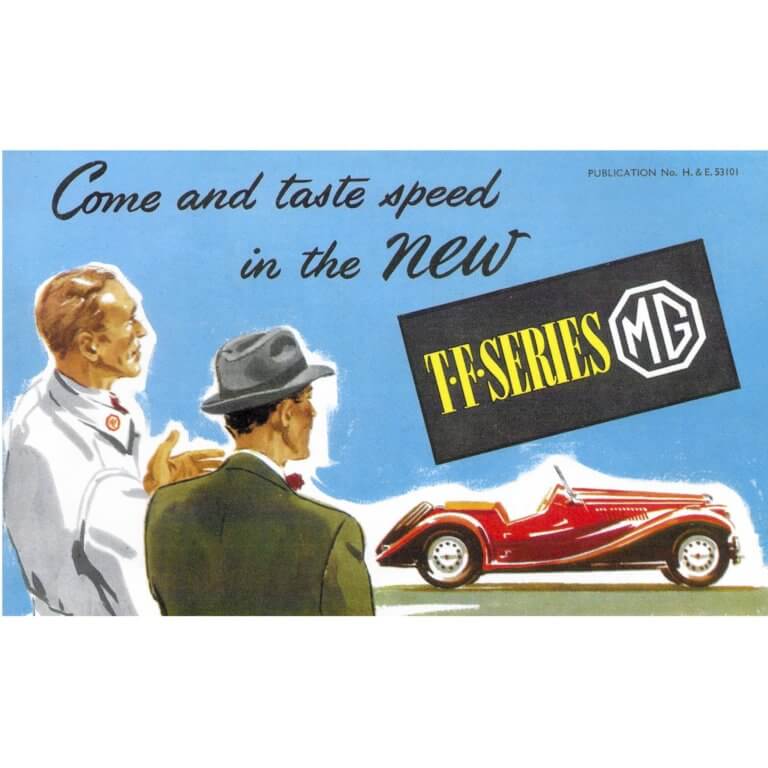 T Register TF Sales Brochure Reproduction
This is a high quality reproduction of Publication
No. H. & E. 53101. It opens out to approximately A2 size (450mm x 550mm).
The brochure is written as if one were on a test drive with the salesman extolling the virtues of the new TF to his prospective customer. The style of the language is delightful! If you own a TF this is a 'must have' item.
Product Description
T Register TF Sales Brochure Reproduction