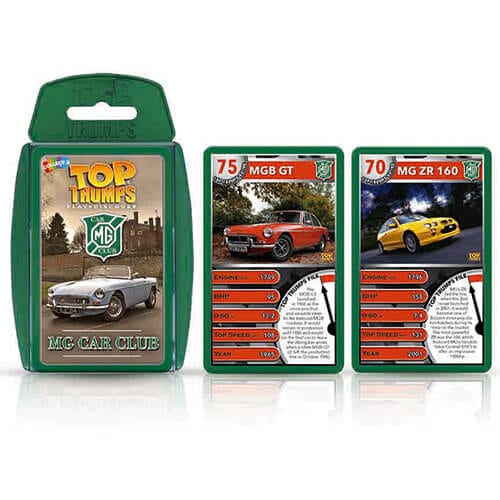 MG Car Club Top Trumps
Specially commissioned by the MG Car Club, this unique take on the classic Top Trumps game contains thirty iconic MGs from the earliest days of the MG Car Company, all the way through to the MG6, 3 and GS. Comes with free bonus card of Old Number One
Product Description
MG Car Club Top Trumps
You may also like
Sale!

MG Car Club Pen

MG Car Club pen. The perfect way to show your support for the original MG club every time you write.

MGCC Abingdon Travel Sweets

MG Car Club Travel sweets featuring unique images from the Club's archive.

Featuring either the iconic MG Y Type saloon in production at the Abingdon works or the famous Cemetery Road Admin block, these sweets are produced by Simpkins of Sheffield using traditional methods and recipes. 200g tin, perfectly sized for your MG's glovebox and ideal for those long road runs.