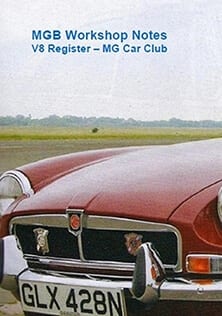 V8 Register MGB Workshop Notes
A set of 300 useful spares and maintenance tips and other information for the MGB model in four volumes derived from the successful series produced by the V8 Register since 1978.
The notes have been contributed by fellow Club members
The set includes a contents listing and a detailed index to help users track down notes on their spares or maintenance queries.
The set of notes comes on a neat 2GB Twister memory stick with plenty of room for additional folders to hold your insurance photos and general photos of your car and related activities.
Product Description
V8 Register MGB Workshop Notes