View cart
"T Register DVD Getting the most from your XPAG/XPEG (PAL)" has been added to your cart.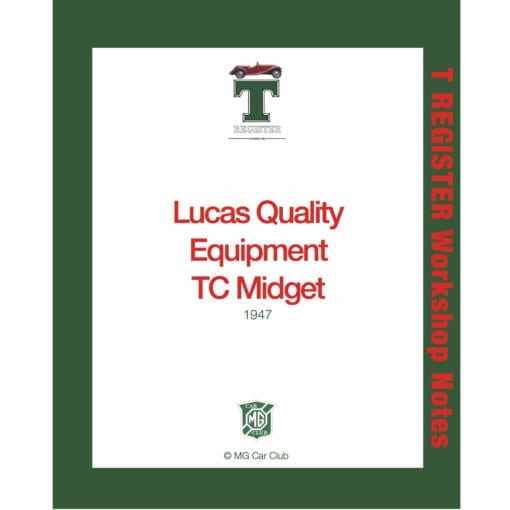 T Register Lucas Equipment Booklet
This scanned copy of the Joseph Lucas Publication No. CE468 dated December, 1949, covers the car equipment details and spare parts for the TC Midget, including the export models supplied to the USA.
Product Description
T Register Lucas Equipment Booklet