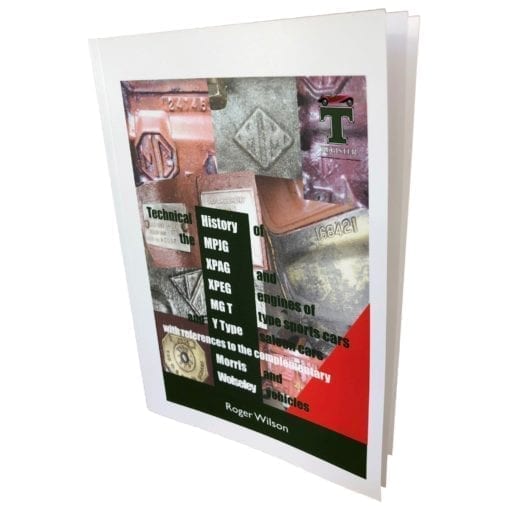 T REGISTER TECHNICAL HISTORY OF T TYPE ENGINES
This is the third edition of this popular book and it is has had a major update.
It contains all that is currently known about changes during engine production and at what engine number and date of introduction, as well as technical information on the original camshafts and distributors.
This new edition has been extensively updated and added to, and now incorporates
• updates to the content in the light of continuing and ongoing research
• completely new sections on engine casting numbers and casting dates
• a full description of the differing styles of engine number disc tags
• a new section on reconditioned engines
There has been a big increase in the number of photographs to illustrate the text, all resulting in an increase from 44 to 64 pages.