Sorry, this product cannot be purchased.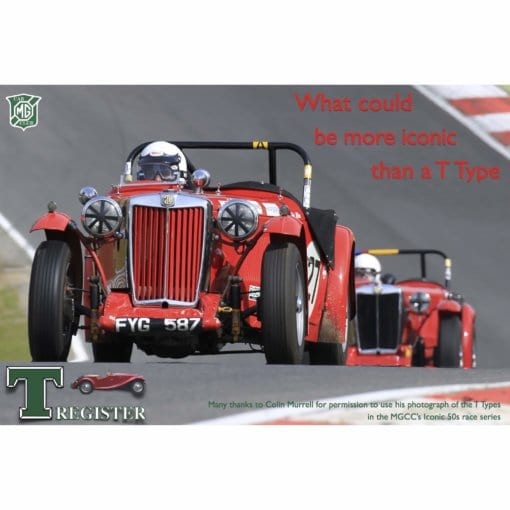 T Register poster
This is a poster of the backdrop we used for our stand at MG Live 2017 using a great photograph by Colin Murrell, the MGCC's race photographer. The poster is 23in x 16in in size, printed on A2 220gsm semi gloss paper, so they will fit in either a common imperial size frame or in a metric A2 frame if you wish to mount it.
The extra cost for posting and packing in a cardboard tube will be advised on order.